We are living in an unsure time. Many of us are at home trying our best to work from our laptops on our couches and in our free time, trying to get our minds off the impending crisis of Coronavirus. So, we are left with home bound options to get our minds off the virus.
If you are in need of something to watch while you are social distancing, here are three that I have found captivating and interesting. All are available right now on Netflix.
1.) Mission Blue: The first film on my list is a very pertinent one concerning the planet. While my other two on this list are light hearted and fun, this one is a bit heavy… but so important! We are living in a home-bound time where we might as well be aware of, not only the Coronavirus crisis, but the ocean crisis. This film is about the oceans and how one woman, Sylvia Earle, has spent her life learning about and seeking to protect the ocean blue. This documentary is beautifully filmed and very moving. It is fascinating to learn about Sylvia Earle's life as a scientist during a time when women weren't expected (or encouraged) to be such. And yet, her impact on the field of Marine Biology and her positive impact on ocean conservation efforts has made waves (pun intended.) Sylvia Earle leaves us with the question, "How can we use the ocean and not use it up?" Check out this film! Click here to see a trailer.
2.) Always Be My Maybe: The second film on my list is light hearted and fun and incredibly refreshing. Directed by Nahnatchka Khan and written by comedian Ali Wong and two others, this film explores the friendships of two people who lost touch but cross paths again later in life. Ali Wong's character is a smart empowered woman who is driven and successful in her career as a chef and uncompromising in who she is. (Refreshing!) And she has her set of multidimensional flaws as well. (Also refreshing!) This film touches on friendship, love, culture, empowered women and is all around refreshing and funny. The actors are fantastic. Check out the trailer here.
3.) Taylor Tomlinson Quarter Life Crisis: Third on my list is a comedy special by comedian Taylor Tomlinson. Her humor may not be suitable for everyone, but you never know!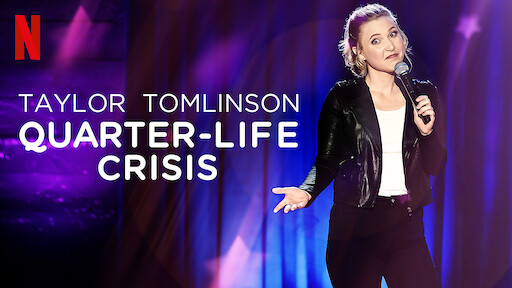 If you have more titles you'd like to add to this list involving women that are available for streaming during this time of social distancing, feel free to send them in the comments!