Game of Thrones is a fascinating show that has engulfed the minds of millions of Americans. According to CNN, the recent premier of season 8 captivated 17.4 million people. But what is even more fascinating is how everyone seems to just gloss over the disgusting way women are treated in the storyline. Yes, the idea of Game of Thrones is that it is a cruel and dark world. But it just astounds me how millions of people consume these images of naked women being pushed around, raped and degraded without question. (Or maybe they do question it?)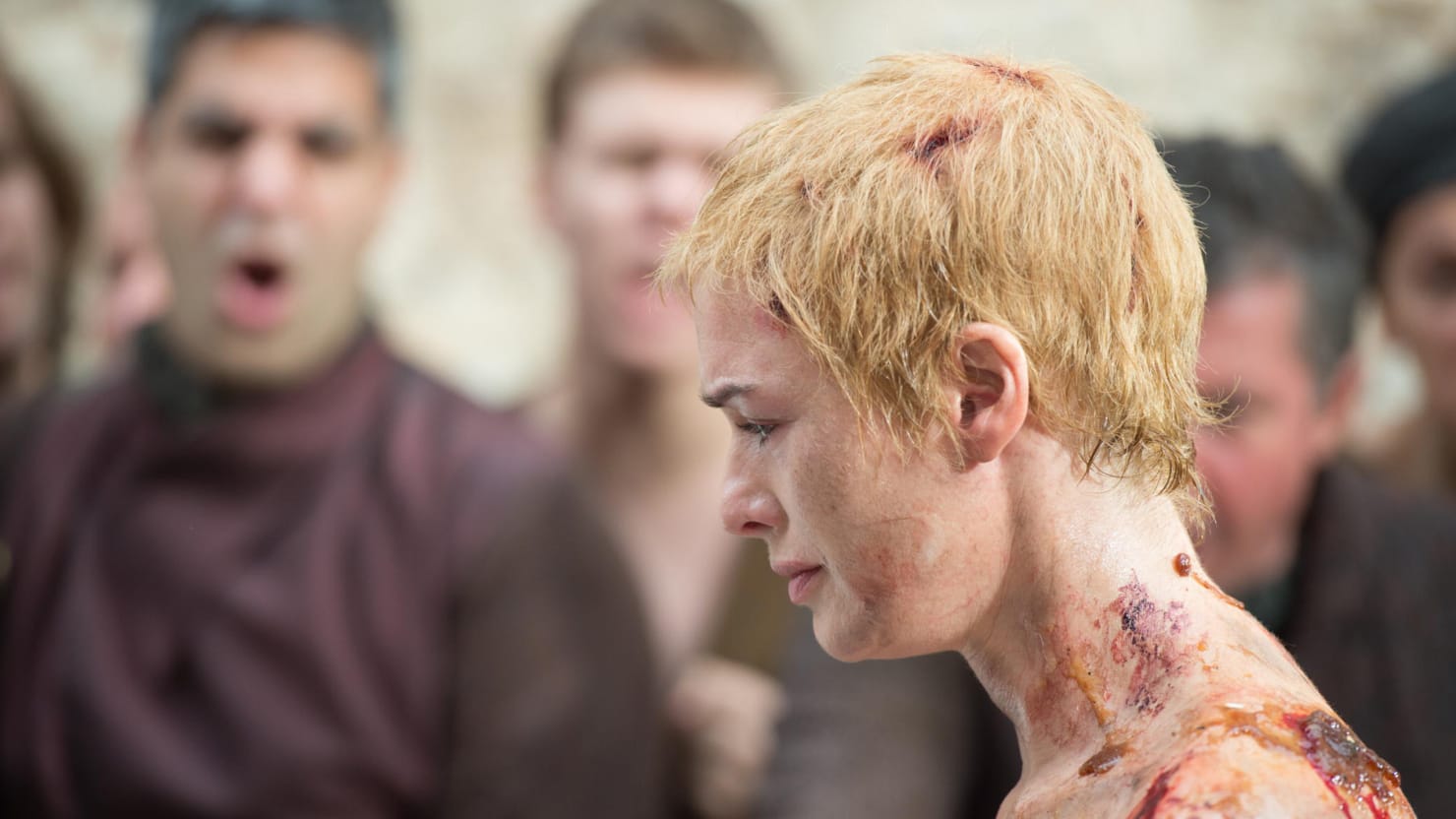 People do not seem to bat an eyelash at the way the characters refer to women as whores, twats and cunts at every other word. Apparently, there are empowering aspects of this show where the women take control of their own lives, but I have yet to see this. I have numerous female and male feminist friends who love this show, and perhaps I'm missing something, but after only getting midway into season 2 I've stopped. I can't stomach seeing women be treated so grotesquely. Maybe we can acknowledge the awful treatment of women and still watch the show? The thing is, I haven't even gotten to season 5 where one of the characters is gratuitously and brutally raped. Millions and millions of people watch this show. What does this say about the society we live in where we are ok with watching women be treated this way? If there are empowering scenes of women, cool. But it seems these scenes are few and far between. From what I can tell, it rarely passes the Bechdel Test. I wish I could watch this series but I can't stomach seeing women being used up in brothels and battered around sexually. Numerous articles have been written about this topic from TIME magazine to Esquire.  Does it get any better as the seasons progress?
As writer for BookRiot, Olivia Páez points out, "As one of the biggest shows on television, one has to wonder what message it sends to its audience when the majority of its female characters are subjected to some form of abuse for the sake of shock factor." Who benefits from this shock factor? Are we, the viewers, growing ambivalent about seeing women battered around and used like objects? It honestly really disgusts me if so.
And then there's another side to this argument. Perhaps, according to the Telegraph, we should applaud seeing this horrific violence towards women? In an article titled, "Game of Thrones: Where Sexual Violence and Misogyny are good news for Women" writer Rhiannon Evans states, "We're talking about that rare breed: a TV programme that portrays women as well-rounded. A programme that says wars aren't all about men –both sexes can be players and pawns." The article goes on to discuss the rape scene in season 5. Game of Thrones author George RR Martin said that excluding sexual violence from a story about war was "fundamentally dishonest". He went on to say, "Rape, unfortunately, is still a part of war today. It's not a strong testament to the human race, but I don't think we should pretend it doesn't exist." Ok that, I understand: This horrific part of humanity (masculinity, b/c, let's face it, not a lot of women are raping) still exists and perhaps Game of Thrones is trying to draw attention to it to make people more aware. Certainly it would be wrong to pretend it doesn't exist. Writer Rhiannon Evan goes on to say, "There is much to be said for this argument. Yes, the women in Game of Thrones 'suffer wrongs'. But whether it be lost daughters, forced marriages or physical injury in battle, why should they be ignored?"
I still can't stomach watching the violence against women…
And I honestly can't help but think the major reason behind the violence against women is more about shock factor and viewership than about awareness about the realities of war. And there are going to be those people out there who get off on watching violence against women, because, as we unfortunately know, violence against women is a common aspect of porn. (Some estimates say that up to 88% of porn shows violence against women. But that is a different, albeit related, issue.)
Ok so the argument is that we cannot ignore this uncomfortable reality that violence against women is a product of war. One thing we ALSO cannot ignore is the fact that war and rape have been man's creation. Not woman's; man's. We cannot ignore this uncomfortable reality either. For centuries, male rulers and citizens have started wars and perpetrated rape. Full stop. Women have not been the creators of these major wars, nor have they been the majority of people perpetrating rape and other types of violence. If indeed we cannot ignore the horrifying reality that rape and violence against women occurs in war, we ALSO cannot ignore the uncomfortable reality of who is behind the wars and who has started them in the first place. So what do you we do about all this? Not all men do this; not all people are ok with this; not all people have to just accept this.
In the meantime, I wish I could watch Game of Thrones… but I'll pass.